Skills-Tracker for Employers
Make sure you are getting the best from your apprentices and trainees.
A high performing employee delivers:
Better value for your business
Someone you can trust
An asset to the industry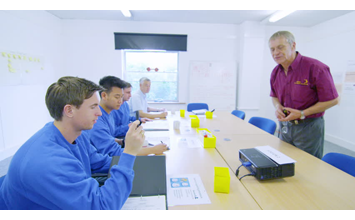 Skills-Tracker for Trainers
All your trainees work experience records in one place
Skills-Tracker helps Vocational Trainers, Registered Training Organisations and Employers deliver competency based training. It plays a vital role in helping to clearly show the workplace experience a trainee is gaining.
Skills-Tracker for Students
Skills-Tracker online log book system helps ensure you are getting the right experience.
Skills-Tracker is fast, simple to use and provides a permanent record of your experience. It also replaces the need for a paper log book. It is accessible by you, your supervisor and your trainer.